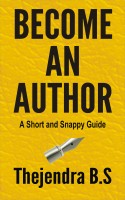 Become an Author - A Short and Snappy Guide
by

Thejendra B.S
'Ladies and Gentlemen! Are you bored with your life? Do you have no friends to chat and spend time? Don't know what to do in your spare time or after retirement? Do you want to become famous without climbing mountains or doing stupid reality shows? Do you want to share your life's knowledge with others?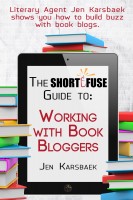 The Short Fuse Guide to Working with Book Bloggers
by

Jen Karsbaek
(3.00 from 1 review)
One of the very best ways to reach readers is to connect with a passionate and internet-savvy group of readers and reviewers who delight in sharing the books they love with others: book bloggers. Literary agent and book blogger Jen Karsbaek shows you how best to approach and work with book bloggers to secure reviews, spread word of mouth, and build strong buzz for your new release.
Related Categories