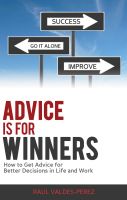 Advice is for Winners: How to Get Advice for Better Decisions in Life and Work
(5.00 from 1 review)
Advice is for Winners explains how to be proactive and skilled in seeking advice from others for better decision making in life and at work. Describing the many benefits of advice and why people often fail to seek it, the author views advice as a creative and fulfilling intellectual, emotional, and social process, drawing on varied experiences as a traveler, father, scientist, and entrepreneur.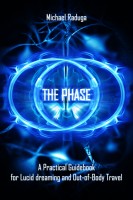 The Phase. A Practical Guidebook for Lucid dreaming and Out-of-Body Travel
(1.00 from 1 review)
This book is the result of our study of the phase phenomenon (lucid dreaming + out-of-body experience). It's about how to achieve it, how to control it, and how to use it in everyday life. All facts presented in this book have been proven by vast numbers of practitioners and years of research around the world. And there's no theorizing, but only hard facts and methods.