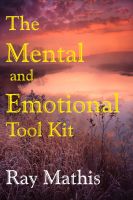 The Mental and Emotional Tool Kit
by

Ray Mathis
(5.00 from 1 review)
At times, we all have more emotion than we'd like to have. It often causes us to make mistakes with other people. For some, it gives purpose to unhealthy, self-defeating behavior that they struggle to stop engaging in. Generating emotion is part of being human, but it's not some inevitable product of what happens to us. We can learn to generate less emotion. This book will show you how to.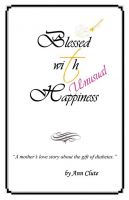 Blessed With Unusual Happiness
by

Ann Clute
(4.00 from 1 review)
"Blessed" is an enchanting, engaging story of love, faith and perceptions that is written to help all of us stay on top of our game every day. The world imposes challenges of all kinds on all people. Ann Clute shares the thoughts, feelings and decisions that helped her to achieve "unusual happiness." You will be inspired and confident as a result of this new and easy to read book.
Related Categories