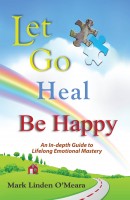 Let Go Heal Be Happy
by

Mark Linden OMeara
Sometimes life can present difficulties that leave you feeling unbalanced and with unresolved emotions, or perhaps you have never fully let go of events from the past. We've all been told "just let it go", yet it's been hard for you to do that. This book shows you how.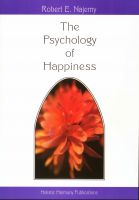 The Psychology of Happiness
by

Robert Elias Najemy
The Psychology of Happiness is an extremely effective approach towards developing a positive attitude towards our selves, others and life. It supports the reader's process of self transformation and examines love, sex, fear, loneliness, pride, happiness and guilt. It guides the reader to love, clarity, self acceptance, creativity and happiness. Over 20,000 copies sold in the Greek edition.