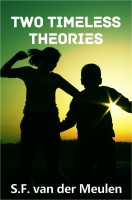 Two Timeless Theories
by

S.F. van der Meulen
This book teaches true strength and apprehension in a world that today has lost its human values. Two timeless theories will explain you exactly why there are problems in the modern world and why they aren't solved. This book teaches using logic how humans evolved to become respectful beings rather than hierarchical primitives. Two timeless theories will teach you strength, happiness and harmony.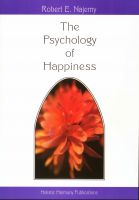 The Psychology of Happiness
by

Robert Elias Najemy
The Psychology of Happiness is an extremely effective approach towards developing a positive attitude towards our selves, others and life. It supports the reader's process of self transformation and examines love, sex, fear, loneliness, pride, happiness and guilt. It guides the reader to love, clarity, self acceptance, creativity and happiness. Over 20,000 copies sold in the Greek edition.