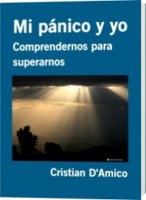 Mi pánico y yo
by

Cristian Damico
Espero de todo corazón que este libro deje en ti una gota de calma y una cuota de positividad. la lectura que vas a realizar te llevará a ese mundo maravilloso de nuestra mente conectada con nuestras emociones y con el imprescindible trabajo que realiza nuestro sistema nervioso central, podrás comprobar si el fundamento de tus miedos es de origen somático o no.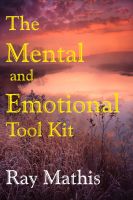 The Mental and Emotional Tool Kit
by

Ray Mathis
(5.00 from 1 review)
At times, we all have more emotion than we'd like to have. It often causes us to make mistakes with other people. For some, it gives purpose to unhealthy, self-defeating behavior that they struggle to stop engaging in. Generating emotion is part of being human, but it's not some inevitable product of what happens to us. We can learn to generate less emotion. This book will show you how to.
Related Categories