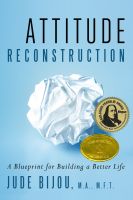 Attitude Reconstruction - A Blueprint for Building a Better Life
Shivering, sobbing, and pummeling the sofa are just a few unique ways Attitude Reconstruction: A Blueprint for Building a Better Life helps you get a grip on emotions and create more joy, love, and peace. Blending eastern spirituality and western contemporary psychology, this groundbreaking method is guaranteed to identify what's holding you back and transform your life for good.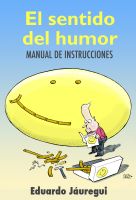 El sentido del humor: manual de instrucciones
Basado en una sólida investigación científica y repleto de ejemplos hilarantes y ejercicios prácticos, este manual te permitirá desempolvar, desatascar y poner en funcionamiento tu sentido del humor oxidado, entender todos sus misterios y aplicarlo en la vida y el trabajo con la naturalidad del más sabio bufón.