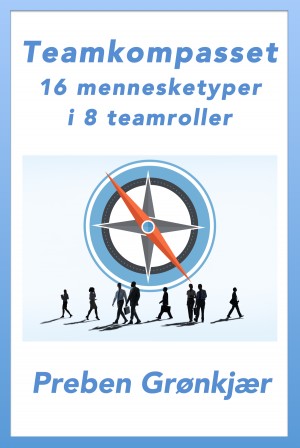 Teamkompasset – 16 mennesketyper i 8 teamroller
by

Preben Grønkjær
Bogen beskriver, hvilke af 8 teamroller hver af 16 mennesketyper foretrækker at udføre. Den kan bidrage til en dialog om, hvordan medlemmer af en gruppe kan supplere hinanden. Brugen af Teamkompasset forudsætter, at man kender Jungs typeteori og har identificeret sin egen typeprofil ved hjælp af en indikator som Myers-Briggs Type Indikator (MBTI), Jungiansk Type Indeks (JTI) eller lignende.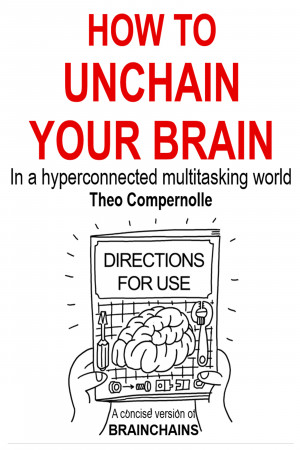 How to Unchain Your Brain. In a Hyper-connected Multitasking World.
by

Theo Compernolle
This brief and crisp summary of the comprehensive book "BrainChains" explains the minimum you need to know about your brain, to get the best from your brain and your technology and become measurably more productive, more creative, in less time and with less stress. Its practical advice, based on hundreds of research publications, is summarized in five BrainChains and five BrainChain-breakers.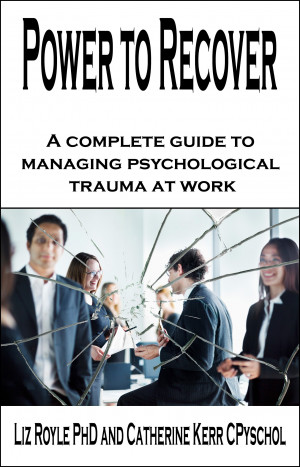 Power to Recover: A complete guide to managing psychological trauma at work
by

Liz Royle

&

Cath Kerr
If you are involved in the management of a traumatic event at work – whether you are responsible for preparing an organisation, responding to the crisis or facilitating the recovery of those affected – then this book is written for you. Illustrative examples, practical activities and useful resources are interwoven throughout the theory, helping you to explore issues and draw up a strategic plan.