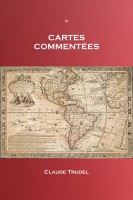 Cartes commentées
by

Claude Trudel
Destiné aux personnes désirant explorer le monde fascinant des cartes géographiques, ce livre contient trois grandes parties: 1° les descriptions de documents cartographiques; 2° les recensions de livres reliés au monde de la cartographie, parfois à l'histoire; 3° la liste par ordre chronologique de toutes les cartes reproduites dans le livre. Une notice sur l'auteur complète l'ouvrage.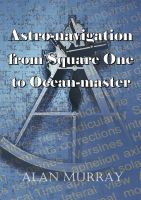 Astro Navigation From Square One To Ocean Master
by

Alan Murray
Astro-navigation from Square One to Ocean-master begins at the very beginning of this relatively complex subject and progresses logically through all the required "astro skills". Each new concept builds on UNDERSTANDING with no "learning by rote". A 130-word glossary, 160 diagrams and 40 worked examples, all using 2011 Sun, Moon, planet and star data, are contained in 308 pages.