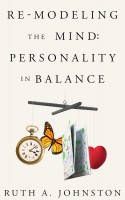 Re-Modeling the Mind: Personality in Balance
by

Ruth Johnston
Between the extremes of individuality and common humanity, people can be grouped into distinguishable personalities. Based on Jung, modern neuroscience, and personal observation, Ruth Johnston builds a realistic and original model of the mind that is not just a static list of traits, but dynamic, interconnecting facets. Re-Modeling the Mind shows how to use personality insights to solve problems.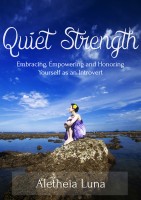 Quiet Strength: Embracing, Empowering and Honoring Yourself as an Introvert
by

Aletheia Luna
(5.00 from 3 reviews)
Written for the quiet people of life, transformational mentor and holistic writer Aletheia Luna takes us on an inspiring journey of self-rediscovery and empowerment, asserting that it is not necessary to change who we are, or to fight our reserved natures to live fulfilling lives as introverts. Written with compassion and insight, Quiet Strength takes us on six powerful paths to quiet vitality.