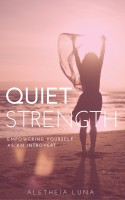 Quiet Strength: Embracing, Empowering and Honoring Yourself as an Introvert
by

Aletheia Luna
(5.00 from 4 reviews)
Written for the quiet people of life, transformational mentor and holistic writer Aletheia Luna takes us on an inspiring journey of self-rediscovery and empowerment, asserting that it is not necessary to change who we are, or to fight our reserved natures to live fulfilling lives as introverts. Written with compassion and insight, Quiet Strength takes us on six powerful paths to quiet vitality.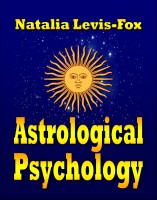 Astrological Psychology
by

Natalia Levis-Fox
(1.00 from 1 review)
As people we need predictable future, the way we plan and want it to be. That is why we trust astrological prognoses. Even if we claim that do not believe them. Why? They appoint certain tendencies in events development. Why do we need to know our future? We need success, money, to be loved and valued. Do we always get what we need, desire and plan? NO!
Related Categories