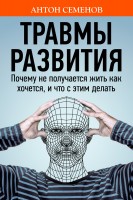 Травмы Развития: Почему не получается жить, как хочется, и что с этим делать
by

Anton Semenov
(5.00 from 5 reviews)
Столетиями люди учились выживать и подстраивали под решение этой задачи свои привычки, образ жизни, системы воспитания и образования. Совсем недавно мир изменился и правило "делай, чтобы выжить" перестало быть актуальным. В книге исследуются причины, почему нам бывает сложно перестроиться на то, чтобы жить, исходя из собственных интересов, и предлагаются простые и действенные техники самопомощи.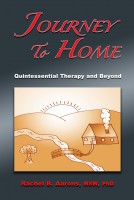 Journey to Home: Quintessential Therapy and Beyond
by

Dr. Rachel Aarons LCSW
(5.00 from 1 review)
Journey to Home unlocks the mystery of what goes on behind the closed doors of therapists' offices. It reveals the underlying principles of all schools of therapy, regardless of their methodology and gives an in-depth answer to the question: what makes therapy effective? In moving from the abstract and theoretical to the poignantly personal, it speaks to the mind, heart and soul of each reader.