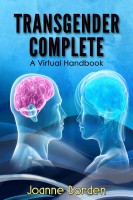 Transgender Complete, A Virtual Handbook
by

Joanne Borden
Current and © 2017. This book covers every aspect of transgenderism. It serves transgender people, loved ones, employers, and students/professionals by discussing all the issues, how to interact for a healthy relationship, and why they are ideal employees. It is based on 4 years of full-time research. It includes original research plus180 comments by transgender women and men.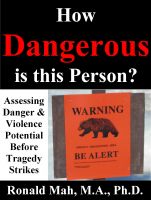 How Dangerous is this Person? Assessing Danger & Violence Potential Before Tragedy Strikes
by

Ronald Mah
"How Dangerous is this Person?" identifies cues for potential violence, including profiles from mental health along with frustration-based aggression, bullying, cultural influences, substance abuse, psychosis, and special considerations. Key criteria are explained to formulate therapy, treatment, and intervention, including helping laypersons decide when to seek legal and professional assistance.