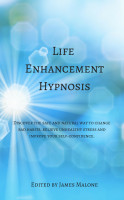 Life Enhancement Hypnosis
by

James Malone
Have you been curious as to whether hypnosis can enable you to change bad habits, alleviate unhealthy stress or improve your self-confidence? Life Enhancement Hypnosis is an anthology of articles written by experienced hypnosis practitioners on topics for which they have both a passion for working with and a high level of expertise.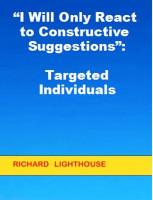 "I Will Only React to Constructive Suggestions:" Targeted Individuals
by

Richard Lighthouse
(1.00 from 1 review)
This short ebook describes the most important statement that Targeted Individuals can use. "I will only react to constructive suggestions" - is a statement for self-hypnosis. It is most effective when repeated at bedtime, but can be used anytime an individual feels fear. Most of what the CIA criminals are doing, involves the use of subliminal messaging, which can be blocked with self-hypnosis.
Related Categories