How to Have a Healthy Holy Holiday
by

Dr. Mike Courtney
(5.00 from 1 review)
A small 14 page booklet that addresses the difficult and dark side that accompanies the holiday season. The loss of a spouse, wayward children, seasonal depression, financial stress can all make the holiday anything but joyful. This little book gives is spiritual wisdom and practical advice on changing the focus of your Christmas celebration and making the days of this holy time meaningful.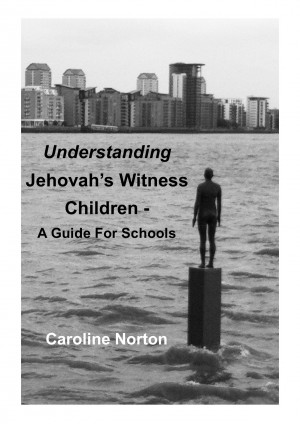 Understanding Jehovah's Witness Children - A Guide for Schools (revised Jan 2016)
by

Caroline Norton
(5.00 from 1 review)
A vital tool for all professionals who work with children. The chances are that one day, if not already, you will be assigned a child to assist who is being brought up by Witness parents. In order to be able to help them you need to know the basic language and structure, the safeguarding policies, procedures and practices of Jehovah's Witnesses. Every school should have this guide.
Related Categories