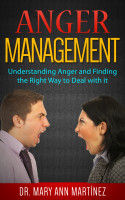 Anger Management: Understanding Anger and Finding the Right Way to Deal with it
by

Mary Ann Martinez
We all get angry sometimes, and we usually try our best to control our anger before it does much harm. But sometimes our anger gets out of control; there are times, when we lose ourselves and become someone entirely different. This book has everything you need to know about anger, how to understand it, what happens when we get angry, why we do what we do; more importantly, how we can manage it.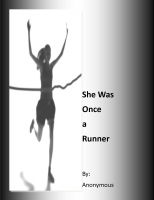 She Was Once a Runner
by

Anon ymous
(4.33 from 3 reviews)
"She Was Once a Runner" gives an honest account of a female long distance runner on a Division I college scholarship and the resultant pressure cooker in which she lives. The memoir explores the physical and psychological effects of the Female Athlete Triad on a nineteen year old girl struggling to find her identity amidst a toxic team environment and discouraging parents.