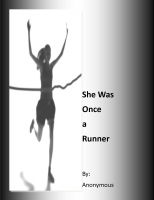 She Was Once a Runner
by

Anon ymous
(4.33 from 3 reviews)
"She Was Once a Runner" gives an honest account of a female long distance runner on a Division I college scholarship and the resultant pressure cooker in which she lives. The memoir explores the physical and psychological effects of the Female Athlete Triad on a nineteen year old girl struggling to find her identity amidst a toxic team environment and discouraging parents.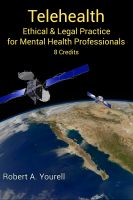 Telehealth: Ethical and Legal Practice for Mental Health Professionals, 8 Credits
by

Robert Yourell
This very readable and thought-provoking course is the result of extensive research into expert opinion, government documentation, current studies, and current practices by practicing therapists on the cutting edge of telehealth. The rapid expansion and innovation of telehealth in the mental health field reflects the pervasiveness of computer and telecommunications technology in our lives.
Related Categories