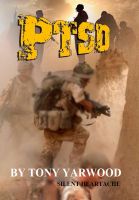 PTSD Silent Heartache
(5.00 from 2 reviews)
The author of PTSD Silent Heartache suffers with this illness so can empathise with others who suffer in silence. Whilst in the Parachute Regiment initially he transferred to the MCTC Colchester gaining qualifications in stress related issues to help all Tri Service Personnel in detention. This short book will help sufferers,relatives and friends, to have a better understanding of this illness.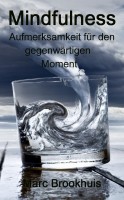 Mindfulness - Aufmerksamkeit für den gegenwärtigen Moment
Mindfulness versucht die Aufmerksamkeit auf das Jetzt zu lenken. Der Leser wird mittels verschiedener Übungen herausgefordert, sich mit mindfulness (achtsamkeit) zu beschäftigen. Es ist die Kunst, mindfulness zur Lebenseinstellung zu machen. Ein Leben, in dem Aufmerksamkeit für den gegenwärtigen Moment eine zweite Naatur ist, ist ein Leben, das intensiver gelebt wird.