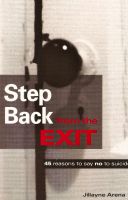 Step Back from the Exit: 45 reasons to say no to suicide
by

Jillayne Arena
When someone can't imagine one reason to say no to suicide, this book offers 45. Arising from the author's struggle with suicidal thoughts, these wide-ranging short essays acknowledge the depth of pain that brings people to consider suicide yet it asks the reader to wait. The format is easy to read; the text is intelligent, ironic, insightful and fitting to a short attention span.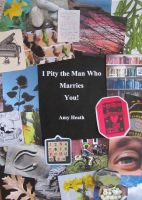 I Pity the Man Who Marries You!
by

Amy Heath
This is a journey of losing and finding, of keeping and letting go, presented as a fusion of personal story, creative expression, reader's advisory, social commentary, and above all, a conveyance of compassion. Suicide is a devastating blow. Its ever-growing frequency demands that we dare to be vulnerable through open dialogue, and discover compassion and greater peace in the process.
Related Categories