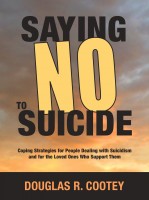 Saying "NO" to Suicide
by

Douglas Cootey
Saying "NO" to Suicide explores the growing problem of suicide by breaking the process of recovery down into steps to develop awareness and coping strategies. Cootey uses his own experiences to explore the aspects of suicidism and how to escape the downward spiral suicidal ideation creates. Family & friends who deal with suicidal people also receive tips to develop coping strategies of their own.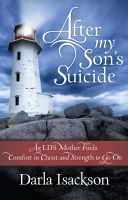 After My Son's Suicide
by

Darla Isackson
Are You Grieving a Suicide? Do Questions Abound? • Where is my loved one now? • What happens in the spirit world? • Can a person repent after death? • How can I forgive? • What do I do with my feelings of failure, anger, hurt, and blame? • Can I ever get over the grief? • How can the Atonement help me to heal? These Questions and More Are Addressed in This Landmark First-person Story.