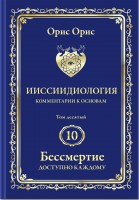 Ииссиидиология. Основополагающие принципы бессмертия. Том 10.
by

Oris Oris
В этой книге Орис подробнейшим образом продолжает отвечать на самые сокровенные и фундаментальные вопросы космического и человеческого существования: о земных и вселенских судьбах, о природе жизни и смерти, о душе и Боге, о добре и зле, о наших отношениях друг с другом, о природе Пространства-Времени и о том, как образуется вся видимая и невидимая нами реальность.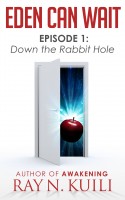 Eden Can Wait, Episode 1
by

Ray N. Kuili
A young Boston reporter Ryan West finds himself in a strange world of a mysterious scientific experiment conducted by a secretive organization. Hired to play an odd character 24x7, Ryan doesn't know that he is about to discover one of the most daring experiments ever conducted—and the chilling truth behind it.