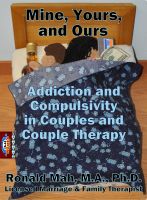 Mine, Yours, and Ours, Addiction and Compulsivity in Couples and Couple Therapy
by

Ronald Mah
Addiction & compulsivity often enter couple therapy. "Mine" or "yours" obscure addiction that is "ours." Addiction's shadow sabotages "logical" therapy. The therapist can avoid stalemate arguing the "addict" label. Co-addiction is examined for mutual processes including attachment & family/cultural models. The therapist is the psycho-educator, witness, predictor, & planner for inevitable relapse.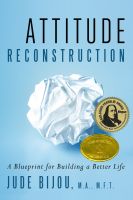 Attitude Reconstruction - A Blueprint for Building a Better Life
by

Jude Bijou
Shivering, sobbing, and pummeling the sofa are just a few unique ways Attitude Reconstruction: A Blueprint for Building a Better Life helps you get a grip on emotions and create more joy, love, and peace. Blending eastern spirituality and western contemporary psychology, this groundbreaking method is guaranteed to identify what's holding you back and transform your life for good.
Related Categories