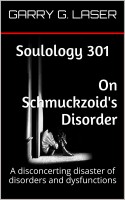 Soulology 301 On Schmuckzoid's Disorder
by

Garry G. Laser
Just how does a term like Schmuckzoid get coined by this author? Wikipedia- "Schmuck or shmuck in American English is a pejorative, meaning one who is stupid or foolish, or an obnoxious, contemptible and detestable person." Another source - "Schmuck is a name for someone who is mean, foolish, or inept and other synonyms include jerk and idiot. Bottom line here- a schmuck is a DSM worthy fool.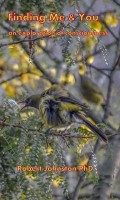 Finding Me & You - an exploration of consciousness
by

Robert Johnston PhD
Robert Johnston PhD believes that if the mind were properly understood, spiritual and material self-sufficiency could be accomplished in early adulthood. In Finding Me and You, he autobiographically introduces his understanding – modern, unique and timeless – of the mind and response to its requirements.