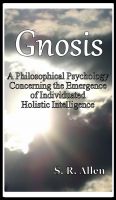 Gnosis A Philosophical Psychology Concerning the Emergence of Individuated Holistic Intelligence
This book is a radical leap into the apex of philosophy, psychology. Written in a dense and penetrating style that is designed to induce deep thinking and thoughtful reflection, the book explains how to attain lucidity, illumination. This book is impeccable, more of an experience than just a book with profound information. for anyone who wants to SEE in a very clear and luminous way. Very unique!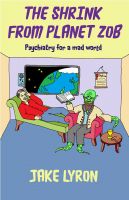 The Shrink from Planet Zob: Psychiatry for a Mad World
The award winning book to make a mad world sane. Lyron exposes the mental state of humanity from the perspective of an alien psychiatrist, exploring mental illness, genetic psychopathy and the psychology behind the big global issues - war, poverty, environment, religion, corporate greed, media, education, politics. Combined with a funny story-line Lyron offers hope with a radical new solution.