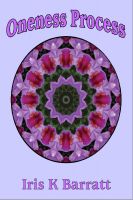 The Oneness Process: Appreciative Inquiry for Awakening Our Universal Wisdom
by

Iris Barratt
(5.00 from 2 reviews)
An insightful exploration into the universal values and qualities that bring richness and unity into our lives, this unique process facilitates tapping into our personal and universal wisdom in life enhancing ways.It guides you to investigate and expand your inner truth and wisdom. Explore how easily this process offers simple yet profound ways to embrace the heart of universal wisdom and oneness.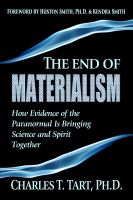 The End of Materialism
by

Charles T. Tart
This book presents a systematic argument about how the evidence from parapsychology shows that it's sensible to be both scientific and spiritual in your orientation to life. Given the enormous number of people who are suffering uselessly because they think Science has proven that all spiritual stuff is nonsense and craziness, this revolutionary book offers a healing tonic.