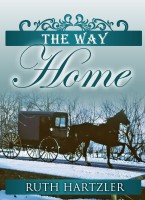 The Way Home (The Amish Millers Get Married Book 1)
by

Ruth Hartzler
The four Miller sisters are injured when their buggy is hit by a car driven by Noah Hostetler who is on rumspringa. The oldest sister, Hannah, is the first to recover physically, but is left with a fear of buggies and worse still, unforgiveness in her heart for Noah. Can Hannah recapture the love she once felt for Noah? Will love be enough to heal the wounds of the past?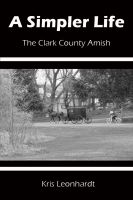 A Simpler Life - The Clark County Amish
by

Kris Leonhardt
The Amish society and the modern world around them have learned to coexist in great numbers throughout Clark County, Wisconsin. While it is difficult to make generalizations about their lifestyle, this book illustrates what one might expect to observe when walking among their peaceful and modest settlements.