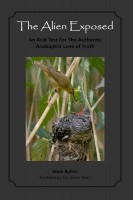 The Alien Exposed: An Acid Test for the Authentic Anabaptist Love of Truth
by

Mark Bullen
It is a foregone conclusion that certain groups of Christians, known collectively as Anabaptists, were identified by their piety and unrelenting love of the Truth. Do such men of self-abandoning devotion to truth still exist? Many claim the name or heritage of these Anabaptist people; but does the same love of truth still live on in them?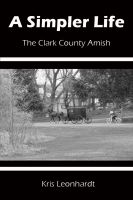 A Simpler Life - The Clark County Amish
by

Kris Leonhardt
The Amish society and the modern world around them have learned to coexist in great numbers throughout Clark County, Wisconsin. While it is difficult to make generalizations about their lifestyle, this book illustrates what one might expect to observe when walking among their peaceful and modest settlements.