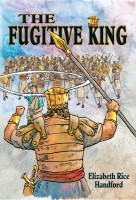 The Fugitive King
by

Elizabeth Rice Handford
Could anything be so fearful as coming to grips with a fierce lion; or a hungry, raging bear; or a boastful, profane, bragging and blasphemous Philistine giant? But these were the chilling experiences of the boy David. God used these and other experiences to mold David into the man who would later become king of Israel.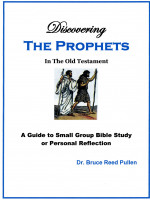 Discovering The Prophets in the Old Testament - A Small Group Bible Study
by

Bruce Reed Pullen
Discovering The Prophets is designed to be used by a Bible Study Group. It gives a brief biography of ten prophets, Amos, Hosea, Isaiah, Micah, Zephaniah, Habakkuk, Jeremiah, Ezekiel, Zechariah and Malachi. Each chapter contains questions for discussion, a commentary of the prophet's preaching, a word from Jesus or Paul or the Psalmist, and a closing prayer. Leader's guide available.