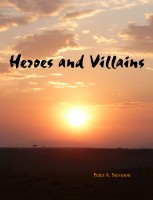 Heroes and Villains
by

Peter Steveson
Heroes and Villains describes the lives of both major and many minor Old Testament characters. In addition to the biblical information on their lives, the book draws on archaeological studies and Jewish comments to give fuller information. The title reflects the content--both spiritual heroes and unspiritual failures. This material was taught over 50 times including college level classes.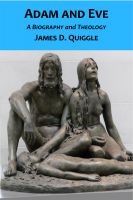 Adam and Eve, A Biography and Theology
by

James D. Quiggle
If it seems impossible to find a biography of Adam and Eve that treats them as historical persons, accepts the biblical account of their creation as literal, and thus takes their life and acts seriously, it is because one does not exist; until now. This book fills the need for a biography and a theological perspective of two persons whose lives had a devastating impact on their posterity.