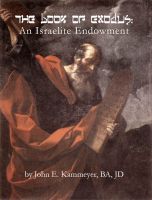 The Book of Exodus: An Israelite Endowment
by

John Kammeyer
Traditional interpretations of the Book of Exodus hold that the Israelites received the Ten Commandments at Sinai, and became God's "covenant people." Current research into ritual theology in the Bible adds another layer to the Sinai Covenant: the Covenant involves initiation rites designed to bring candidates back into the Garden of Eden and the presence of God.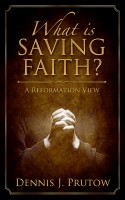 What is Saving Faith? A Reformation View
by

Dennis Prutow
This little booklet briefly summarizes the good news of Jesus Christ to which saving faith is the required biblical response. Four parts follow. First, the text presents the classic Reformed view of the Three Elements of Saving Faith. Then, the booklet compares deviations from this saving faith: Saving Faith vs. Blind Leaps, Saving Faith vs. Dead Orthodoxy, and Saving Faith vs. Decisionalism.
Related Categories