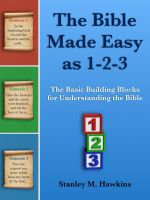 The Bible Made Easy as 1-2-3
The first three chapters of Genesis are the Rosetta Stone for understanding the rest of the Bible. They are the key-code for decoding the Bible's 66 books. By a thorough verse-by-verse exposition of the first three chapters of Genesis, the author reveals the keys needed to unlock and discover the meaning of the hidden mysteries of God's Word. This book makes the Bible easy to understand.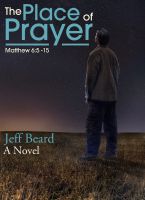 The Place of Prayer (Matthew 6:5-15)
This is a different kind of novel with a different purpose and goal. It unravels the life of Jarrod Burrell, a man living the American Dream, as he comes face-to-face with God. If you have ever wanted a spiritual mentor who would help you to develop a life of prayer, then follow Jarrod and his mentor as they walk and grow together in prayer, in Christ Jesus.