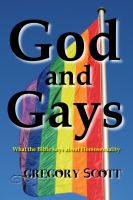 God and Gays - What the Bible Says about Homosexuality
by

Gregory Scott
(5.00 from 1 review)
An unbiased look at what the Bible says about Homosexuality, grace, love and mercy. Greg Scott teaches through every reference to Gays and Lesbians in the Bible in his humorous and effective teaching style. Stop living with 'second-hand, he said, she said, 'they' told me that the Bible says...' information. Get the facts. In depth, yet easy to understand for those not familiar with the Bible.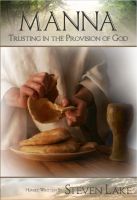 Manna - Trusting in the Provision of God
by

Steven Lake
(5.00 from 1 review)
"Manna" is a word that brings a variety of thoughts to one's mind; things such as provision, blessing and life's daily supply. But what is the Manna of God? Is it just a miraculous food source that occurred during one brief period in ancient history, or is it something more, something miraculous, perhaps even for today?
Related Categories