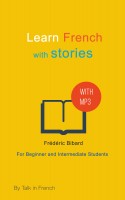 Learn French With Stories: 7 Short Stories For Beginner and Intermediate Students
Perfect for beginner and intermediate level French. It's a painless way to improve your French vocabulary and your confidence at reading and listening.(including Free MP3). No dictionary necessary-Each story is broken down with French and English Glossary. Variety of situations: Travelling, Cooking, Shopping, Love, School, Relationship, Birthday and Cinema.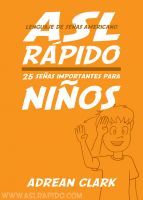 ASL Rápido: 25 Señas Importantes Para Niños [Lenguaje de Señas Americano]
Este importante manual provee 25 señas esenciales con las que los niños pueden empezar a aprender American Sign Language (Lenguaje de Señas Americano). Su formato ha sido diseñado especialmente para teléfonos móvil, así que siempre podrá tener esta guía a su alcance! A todo color, 32 páginas.