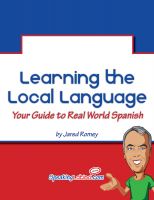 Learning the Local Language: Your Guide to Real World Spanish
by

Jared Romey
(5.00 from 1 review)
Learning the Local Language: Your Guide to Real World Spanish is an eBook where I share tricks and tips on becoming fluent in local Spanish. Today, I am fluent in Spanish and am convinced that nobody should struggle as I did the first time I stepped into a Spanish-speaking country.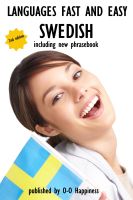 Languages Fast and Easy ~ Swedish
by

O-O Happiness
(4.00 from 1 review)
The new and enhanced second edition of our Languages Fast and Easy-Swedish now includes the addition of a phrasebook of over 500 essential phrases as well as our unique non grammatical learning method. Throw away the grammar books, this is the way we all learnt to speak - by learning simple words, not verb tenses. This edition has been checked by two native Swedish speakers.
Related Categories