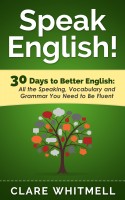 Speak English! 30 Days To Better English
by

Clare Whitmell
A 30-day program to learn to speak English with confidence. Phrases for everyday situations, from socializing to work. Over 120 audio recordings, pronunciation tips, vocabulary and grammar notes, progress checks and review exercises; plus a bonus section for finding online conversation partners.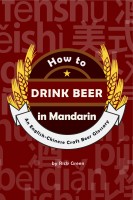 How to Drink Beer in Mandarin: An English-Chinese Craft Beer Glossary
by

Rick Green
Western craft beer drinkers and brewers are captivated by China's emerging craft beer revolution. For the first time, "How to Drink Beer in Mandarin" offers industry players and travelers an essential tool to communicate about beer in Mandarin. Not just a glossary, additional resources cover language learning, travel information, drinking etiquette, a list of all China's craft breweries, and more!
Related Categories