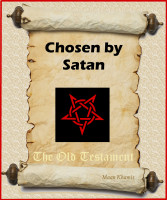 Chosen by Satan
by

Maan Khamis
The followers of the Old Testament are guided by error. Its Lord and his conspirators are the epitome of evil. Humanity will not reach enlightenment until all copies of the OT are removed and thrown in a pit of fire where they will feel at home. The OT should be placed in mass serial killers section in all public libraries. It is time for us to receive overdue apologies from the Hebrews.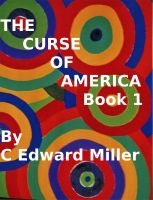 The Curse of America
by

Arron Ben Moshe
The edge of reality is a strange place to be when we are surrounded by people who want you, me, and our children dead. Daily we deal with each other, not knowing what to expect--welcoming a smile and sometimes receiving unexpected help along life's path. Revelations.5:9 "...You have made them to be a kingdom and priests to serve our Elohim, and they will reign on the Earth." Are you special to us?