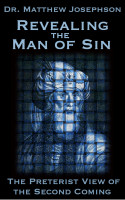 Revealing the Man of Sin: The Preterist View of the Second Coming
by

Dr. Matthew Josephson
Christianity has always been renowned for fulfillment of prophecy, in particular regarding the destruction of the temple in Jerusalem. The actual event of the temple destruction was documented by the Jewish historian Josephus and the English translator Whiston (1737) remarked, one may marvel at the "predictions of Jesus... compared with their exact completions in Josephus's history."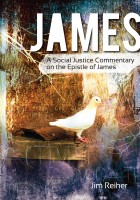 James: A Social Justice Commentary on the Epistle of James
by

Jim Reiher
The letter of James is often studied without any reference to the historical circumstances that were in play at the time of writing. Jim Reiher corrects this lack and offers a persuasive lens to view James through. James is addressing injustice, poverty and exploitation and he gives Christians the tools for how to work in such a world. Be long-suffering, do good, and be peacemakers.
Related Categories