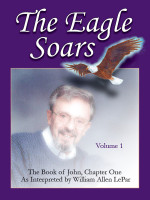 The Eagle Soars - Volume 1; The Book of John, Chapter One, Interpreted by William Allen LePar
This is the first in a series taken from William LePar's lessons on the Book of John. We feel that this presentation offers a new perspective for all who are interested in spiritual growth. Mr. LePar opens with a history of the progression of the Bible up to the time of Christ. He also discusses ritual and thought of that time so that we can look beyond the words that John gives us.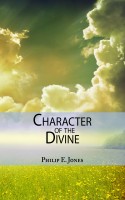 Character of the Divine
Carefully trace the characters of God and Satan through an examination of Scripture. All passages, difficult and easy, are meticulously studied as we encounter them in our journey. The Bible will explain itself. It is our sole guide. We will allow it to support, teach, amplify, and reiterate those truths that it advocates. Piece by piece, we will uncover and reveal the character of the divine.