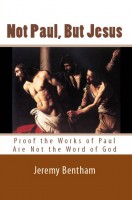 Not Paul, But Jesus
by

Jeremy Bentham
In Not Paul, But Jesus Jeremy Bentham offers solid proof that the books of the Bible ascribed to Paul could not have been divinely inspired due to the numerous fallacies and contradictions contained within them. Indeed, argues Bentham, Paul's works even contradict the teachings of Christ.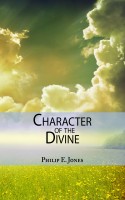 Character of the Divine
by

Philip E. Jones
Carefully trace the characters of God and Satan through an examination of Scripture. All passages, difficult and easy, are meticulously studied as we encounter them in our journey. The Bible will explain itself. It is our sole guide. We will allow it to support, teach, amplify, and reiterate those truths that it advocates. Piece by piece, we will uncover and reveal the character of the divine.