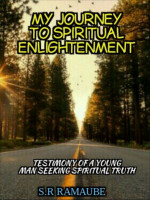 My Journey To Spiritual Enlightenment
by

S.R Ramaube
My Journey to spiritual enlightenment is a testimony of the spiritual tribulations I experienced from childhood until I was finally delivered by the Lord, I by no means claim to have all the answers but i will share with you what God has done for me and also what He can do for you.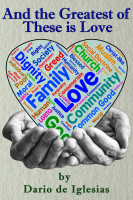 And the Greatest of These Is Love
by

Dario de Iglesias
This focuses on compassion and service to humanity. Morality is based on compassion and service to others. How compassionate are your actions? We look at Social Doctrine, Family as the basic unit of society, dignity of work, businesses as communities, private property and free markets, poverty, and globalization and development and creation of a civilization of love, compassion and service.