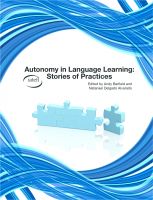 Autonomy in Language Learning: Stories of Practices
by

Andy Barfield & Natanael Delgado Alvarado
Stories of Practices brings together many different teachers' stories about their engagement with learner (and teacher) autonomy in many different places over many years. In this volume, each of the 14 story chapters is composed of the story of one teacher (the storywriter) and the response of two readers (the reader responders) to that teacher's evolving engagement with learner autonomy.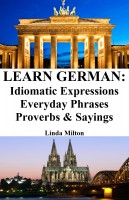 Learn German: Idiomatic Expressions ‒ Everyday Phrases ‒ Proverbs & Sayings
by

Linda Milton
German is not an easy-to-learn language. The best way to try to master it is to learn by heart its most popular idiomatic expressions. In this book, you will find the corresponding English version above every "Redewendung". This will help you catch its full meaning in no time. Learn 250 German idioms, everyday phrases and proverbs, and enjoy comparing them with their English counterparts.
Related Categories