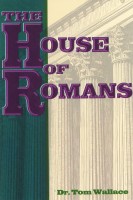 The House of Romans
by

Dr. Tom Wallace
Join the Apostle Paul as he leads you through the House of Romans. Though the front yard is filled with beautiful flowers of promise, it is the rooms within that bring excitement and elation to his voice. Some of the rooms look dark and dreary; some emanate glorious light and beauty. At the end of the tour Paul will offer this house to you at a better-than-fair-market value.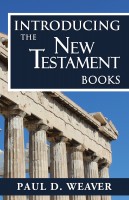 Introducing the New Testament Books
by

Paul D. Weaver
Many introductions to the New Testament are either too simple, not providing all the necessary information, or overly complicated and written at a level out of the reach of the average person. This work is neither. The author is thorough, providing over 200 footnotes for further study, but at a level that is understandable, and in a concise manner.
Related Categories