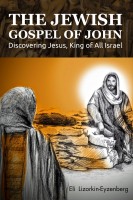 The Jewish Gospel of John: Discovering Jesus, King of All Israel
by

Eli Lizorkin-Eyzenberg
The Jewish Gospel of John is not, by any standard, another book on Jesus of Nazareth written from a Jewish perspective. It is an invitation to the reader to put aside their traditional understanding of the Gospel of John and to replace it with another one more faithful to the original text perspective. The Jesus that will emerge will provoke to rethink most of what you knew about this gospel.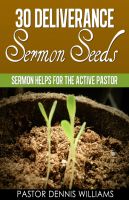 30 Deliverance Sermon Seeds -Sermon Helps for the Active Pastor
by

Pastor Dennis Williams
These are 30 Deliverance Sermon Seeds for the active Pastor and also for any person that loves the Word of God. These seeds from the Word of God are meant to inspire the student of the Word to dig deeper to find the nuggets in the Bible. These Sermon Seeds are chocked full of scriptures and Biblical knowledge to inspire any student to desire more of the Living Word of God.
Related Categories