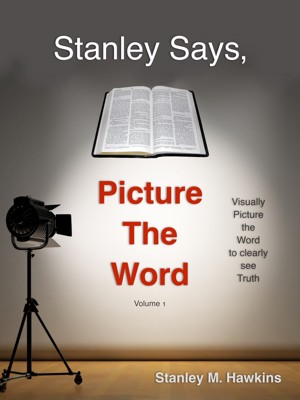 Stanley Says, Picture The Word (Volume 1)
by

Stanley M. Hawkins
(3.00 from 2 reviews)
This book series makes understanding the Bible and Its Truths easy by literally painting the Scriptures in picture-form. Through the use of pictures and proverbs (quotes), "Stanley Says, Picture The Word" takes a snapshot of Bible Scripture to provide quick understanding for the reader. A picture is worth a thousand words; if you want to understand the Bible, get your copy of "Picture The Word".
Sons of God - A Treatise on Genesis 6
by

Jack Marshall
(1.00 from 1 review)
Sons of God? Giants? Nephilim? Daughters of men? The "days of Noah"? There's much to think about within the passages from Genesis, Chapter 6. This is a brief study on the passages in Genesis 6 and how they apply to us today.
Related Categories