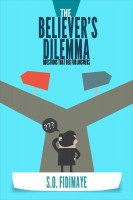 The Believer's Dilemma
by

Samson Fidimaye
(5.00 from 1 review)
Ever wondered if the Bible has answers to many of your pressing questions on salvation? Get this book and learn the truth you'll never hear from the pulpit. If you are in a religious dilemma, or you wish not to be, this book is for you.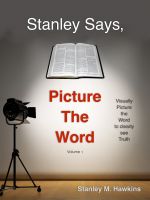 Stanley Says, Picture The Word (Volume 1)
by

Stanley M. Hawkins
(3.00 from 2 reviews)
This book series makes understanding the Bible and Its Truths easy by literally painting the Scriptures in picture-form. Through the use of pictures and proverbs (quotes), "Stanley Says, Picture The Word" takes a snapshot of Bible Scripture to provide quick understanding for the reader. A picture is worth a thousand words; if you want to understand the Bible, get your copy of "Picture The Word".
Related Categories