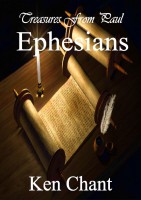 Treasures From Paul: Ephesians
by

Ken Chant
Nothing less than the truth of the gospel can explain Paul's letters, especially Ephesians with its wonderfully exalted portrayal of Christ. If the gospel is not true then some other equally astonishing explanation of the letter must be found, which no one has ever been able to do. This book digs up and displays some of the amazing treasures that lie in Paul's short but immeasurably lovely letter.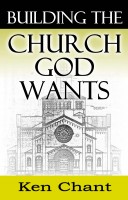 Building the Church God Wants
by

Ken Chant
When we do what God has called us to do, we have full access to His enabling grace and strength. When we take up extraneous burdens, we are on our own. To carry those loads, we have nothing more to draw upon than personal wisdom and ability. People who labour with such scant resources will surely find their work toilsome, sapping their vitality, wrecking their health, deadening their spirits.
Related Categories