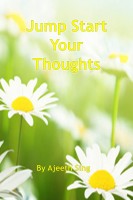 Jump Start Your Thoughts
by

Ajeeth Sing
The thoughts that you continually give attention too, will be the thoughts that manifest in your life. At the start of each day, put God first. As you begin each day with God, you will be in a position to draw from God's strength and obtain God's grace that you need for the day ahead. With this in mind, this book, Jump Start Your Thoughts, has been written.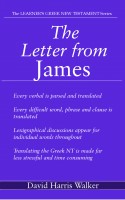 The Letter from James
by

David Harris Walker
The intent of this series is to enable a current or even a past student—one 20 years or more out of his final Greek class—to open a Greek NT and translate without difficulty. Each verse has all verbals parsed and individual words, phrases, clauses or idioms displayed with renderings confirmed by lexicons and over 20 translations scrupulously reviewed and compared.
Related Categories