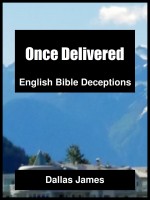 Once Delivered: English Bible Deceptions
by

Dallas James
The English translation of the Bible was never part of the Faith "once delivered" to the saints. This also includes the standard verse system of partitioning the verses and chapters in the Bible. How many have read the entire Bible from cover to cover as a "book"? The "School of Tyrannus" never used Bible software nor were their "church fathers" found outside of the Scriptures themselves!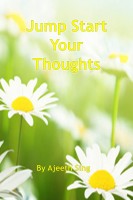 Jump Start Your Thoughts
by

Ajeeth Sing
The thoughts that you continually give attention too, will be the thoughts that manifest in your life. At the start of each day, put God first. As you begin each day with God, you will be in a position to draw from God's strength and obtain God's grace that you need for the day ahead. With this in mind, this book, Jump Start Your Thoughts, has been written.
Related Categories