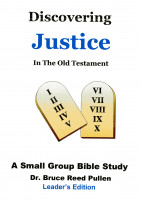 Discovering Justice in the Old Testament - Leader's Edition
by

Bruce Reed Pullen
Discovering Justice - Leader's Edition is a small group Bible study about justice as defined in the Torah, administered by the kings, and promised by the prophets. Before the Constitution, there was the Covenant with God including the Ten Commandments. Interpretive laws soon followed laying the foundation for community laws, justice, and our legal system today. A Student Edition is available.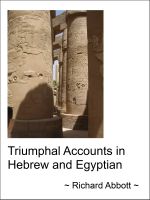 Triumphal Accounts in Hebrew and Egyptian
by

Richard Abbott
This ebook contains the text approved by the external and internal PhD examiners for a thesis carried out under the supervision of Dr John Bimson at Trinity College, Bristol, England. It will be of interest to those who wish to explore cross-cultural connections between early Israel and New Kingdom Egypt, as expressed in triumphal literature.
Related Categories