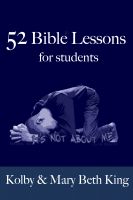 52 Bible Lessons for Students
by

Kolby & Mary Beth King
Containing 52 full-length Bible Study lessons for students plus two bonus lessons, this ebook has more than one-year's worth of small group material, including special lessons for Christmas, New Year's and the two-weeks following camp. These lessons hold to the truths of Scripture without compromise and keep students and teachers coming back for more...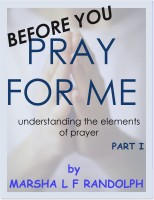 Before You Pray For Me
by

Marsha L F Randolph
When Christians pray they assume God will either say yes or no, however, their words are not even acknowoledge by God. In Part I of BEFORE YOU PRAY FOR ME the author discusses basic elements of prayer that are key to God's acknowledgement Such as: what is salvation; who is God the Father; why is it importat to pray "In Jesus Name" and much more. Effective prayer will lead to a "YES" from God.
Related Categories