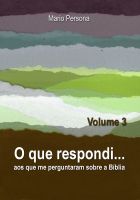 O que respondi aos que me perguntaram sobre a Biblia - Vol. 3
Você já teve dúvidas sobre a Bíblia? Muita gente tem. Desde 1988 venho respondendo essas dúvidas às pessoas que me escrevem e agora reuni as respostas neste primeiro volume da coleção "O que respondi aos que me perguntaram sobre a Bíblia". Talvez você encontre nele a resposta para as suas dúvidas sobre a Palavra de Deus ou queira tê-lo por perto quando fizer suas leituras da Bíblia.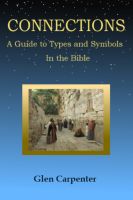 Connections: A Guide To Types And Symbols In The Bible
This book is an excellent tool for understanding the Bible's hidden symbolism. It is filled with insights from Hebrew and Greek words, and ancient Jewish and Middle-Eastern culture and customs. The reader will sense a great puzzle coming together and revealing many deep and hidden truths. This is an extensive work; nearly 200,000 words, with 23 chapters, packed with valuable information.